NAMM 2008

Here are a couple of photos from NAMM 2008. (click for larger version).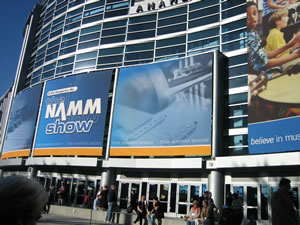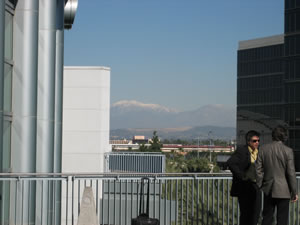 Is it normal to have snow on the mountains?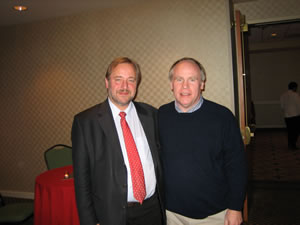 Ulrich and me. We made this a family reunion of sorts.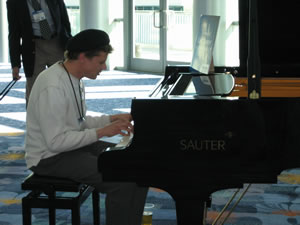 Bram Wijnand is a Sauter artist and is a phenomenal stride jazz player from Kansas City who I had the very great pleasure of meeting. He is performing here on a Sauter 275 concert grand.
Here are a couple of links to some clips of his playing. Ironcially, the shortst clip is the largest but has resaonable quality.
Short - Large File, ok quality for downloading.
Longer - Small File, poor quality for downloading.